His music has gone beyong expectation as he trills the world with his voice and natural being. Maurice Kirya today highlights a new global era for Uganda in the international music industry. We caught with him just after his african tour and got a glimpse of how he feels and how is expects the future to look like.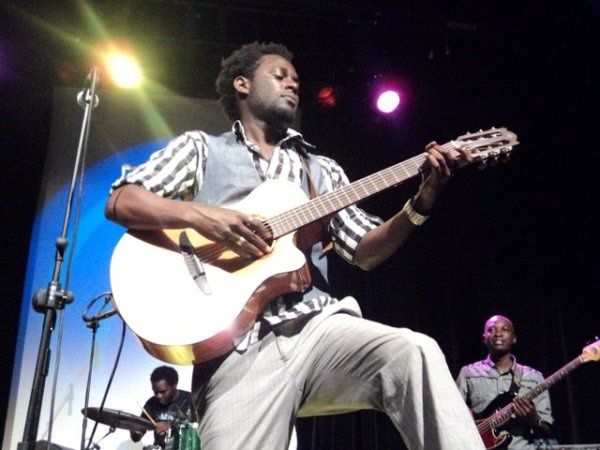 1. How did you feel when you won the RFI discovery award?
I was in between too humbled and irritatingly excited, I was not only competing with great musicians but was also the first English speaker to win the award, I saw this as an opportunity to not only share my music with the world but to also inspire many youth in my country that anything is possible, and that they do better than I have done!

2. What is the first thing you do in the morning when you wake up?
While still in my bed, I switch on the news, walk straight to the bathroom and brush my teeth while flip channels on TV. (Laugh)
3. What do you eat ?
I am vegetarian, so as long it's not meat and it's natural, I will bite it! Am a bit of a health freak, so I don't drink, smoke, coffee, soda & no aliens!! (Laugh)
4. How do you define your style of dressing?
Euro, Comfy, artsy, slim fit please!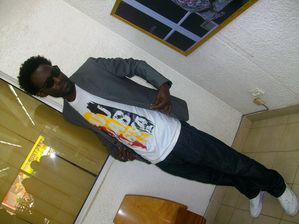 5. How do you call your hair style?
It's a bit of a fro but spiky and edgy!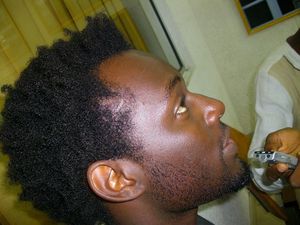 6. What is the name of your perfume?
Jean Paul Gautier & Diesel. I like to mix.
7. Do you wear jewellery if yes African type or gold type?
No gold, maybe I could wear old silver, anything that comes off antique, African or not.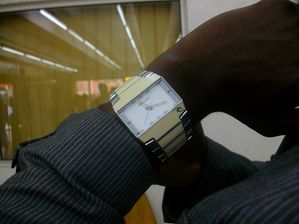 8. How do you define the woman of your dreams?
A mystery, I still don't know what am looking for! Anyone can sweep me off my feet! She just has to be comfortable with herself.
9. Tell us about yourself!
I was born and raised in Uganda, I live by music and it has been my strength since I was a kid, my simplicity is my sophistication, I love artsy things but I can also be a perfectionist. I am real to myself, and I do my best to live!
10. What type of music do you do?
My style of music is called 'mwooyo' (Ugandan soul music) a blend of soul, rnb, jazz & Afro with a strong touch of Ugandan flavour!


11. How do you feel at the end of the tour?
Exhausted but excited to have done it! It is an experience I will never forget! I learned a lot, met challenges that have had me grow in a short period of time. I would do it all over again!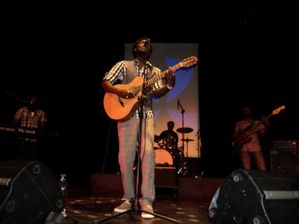 12. Name us some countries that moved you and why during the tour?
Cameroon of course, the Douala crowd is fun and crazy, it felt like they were on stage with me, I interacted with them and I loved how they occasionally teased me, it felt like family.


13. In one word tell us how the tour has been globally?
Discovery!

14. What are your projects now that the tour is over?
I am still going on another tour in the States, so I will have two weeks rest, but during the tour I will record my next album which has been an ongoing process!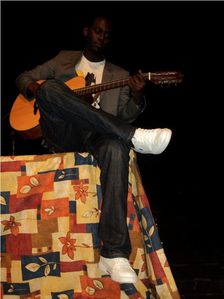 15. A word to your fans worldwide?
I thank you all for welcoming me into your hearts and through this interaction you have taught me a lot about myself and how I can be one with you! Keep supporting me! Love you.

16. If music didn't exist what would you be?
The invention of music (laugh)

17. You keep bringing smiles to people's faces what makes you smile?
When I can put a smile on someone's face! Do I see you smiling? Now you are making me smile!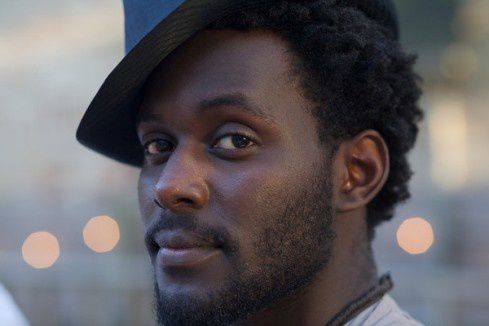 18. Is there anything you would like to tell us that we didn't ask?
You did not ask me what I think of the ladies in Cameroon, but I guess that's for next time! (laugh).
Thank you so much for having me!